These are few books/series that I've worked my way through earlier this year/month. They all have one thing that ties them all together in my mind… Work Place Romance. Whether they are unrequited, inappropriate, or completely supported, they all happen at the office.
Manwhore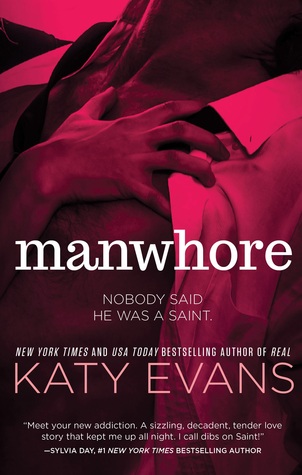 by Katy Evans: a new spin on the bachelor playboy story. Investigative journalist main character Rachel is set to uncover the hidden secrets of everybody's favorite heartthrob Malcolm Kyle Preston Logan Saint… also why does he  have three first names?? I mean he's a hot character and clearly they can do whatever they want with his name but really  three first names? Sorry, tangent. To me this was a great first book of the series, it introduced the characters and did a  great job of hooking you. It does have a cliffhanger ending so if your someone who hates those just wait until the series is  done first, and no I can't guarantee the next book will be the last. Overall I enjoyed the book and I really like this series  more than Katy's previous series Real. I've read as far as the fourth book in her Real series and just haven't felt like finishing. In summary… haven't been as excited for these titles from Katy Evans as some of my other authors but Manwhore was pretty great and I am excited to see where the next book leads.
P.S. The second book in the series Manwhore +1 is set to release July 7, 2015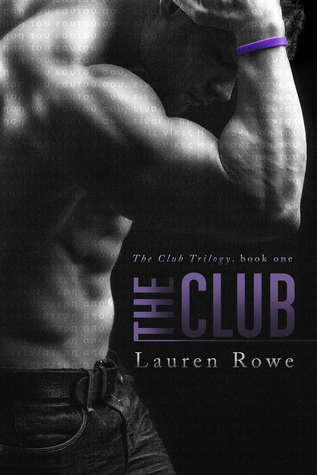 The Club series by Lauren Rowe: LOVED this series! While rather unbelievable as a plot still great and the characters were pretty hilarious. Also the male lead has a well done "tortured background", that is believable yet tragic. The overall plot… not so much but I'll forgive it because the guy is just that hot. Overall another one of my trashy romance novels that I am rather glad is on my kindle and no one can actually see the cover. But in all honesty the three book series is pretty awesome. I found it from a post on Amazon encouraging you to read if you weren't as happy with Fifty Shades of Grey but still wanted something with a similar hero. I hated Fifty Shades, so I loved these.
P.S. I'm not going off on my "why I hate fifty" tangent… I may make it a separate blog post. Look for it later and then you can post and agree, disagree, argue, threaten me, etc.
Reasonable Doubt series by Whitney Gracia Williams: This series was hilarious and a breath of fresh air. As a legal drama/romance I usually don't get excited about lawyers. But these are pretty entertaining and have a great twist to them. They have a basic and believable plot and some great lead characters. They reminded me a lot of an all-time-favorite series of mine Beautiful Bastard by Christina Lauren. Two very different series but the love/hate work relationship is very similar. This of course leads me to remind you that if you haven't read the Beautiful Bastard series you're behind the eight ball and you've got to. The Beautiful Bastard series is hands down some of the best romance books I've read period, and I say this after reading them and re-reading them multiple times. I honestly can't say enough about the Beautiful Bastard books and the Reasonable Doubt series reminded me a lot of them, so of course I love them too.
The Fowler Sisters series by Monica Murphy: set in the intriguing world, that I know very little about, the make-up industry. The series follows three sisters who are the heiresses to a fortune built on cosmetics and their famous family name. Each book follows a different sister and so far the first book Owning Violet has been my favorite but Stealing Rose was equally entertaining. With a fantastic villain, a shallow witch of a woman, this series is a good read.
P.S. The final Fowler Sister book is Taming Lily and is set to release July 7, 2015